---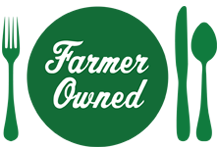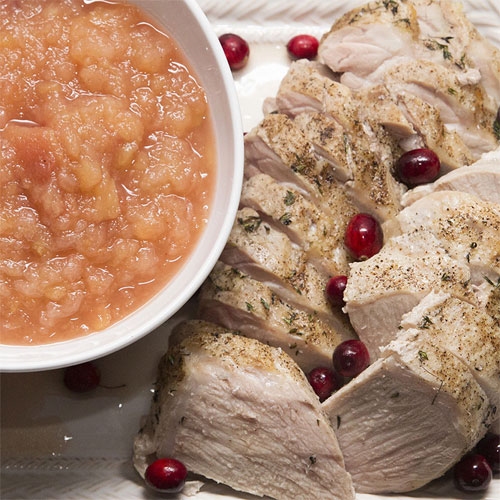 Prep Time
20 min

Cook Time
1 hr 30 min

Ready In
2 hrs 15 min

Servings
8-10
Ingredients
1 4-pound pork loin (untrimmed)
1 tablespoon chopped fresh thyme
1 teaspoon chopped fresh rosemary
4 cloves minced garlic
1/4 cup whole grain mustard
1 tablespoon olive oil
6 pounds apples
4 cups Oean Spray Pink Cranberry Juice Cocktail
1/4 cup sugar
1 tablespoon fresh lemon juice
1/2 teaspoon cinnamon
Salt and pepper to taste
Directions
PORK LOIN
Preheat oven to 475 degrees.
Place the pork loin on a rack in a roasting pan. Mix the thyme, rosemary, garlic, mustard and olive oil in a small bowl. Rub the mixture onto the pork loin, covering the whole loin.
Roast the pork for 30 minutes at 475 degrees. Reduce the heat to 400 degrees and roast for an additional hour. Remove from oven when pork reaches 150-155 degrees. Allow to rest for 20-25 minutes before carving.
PINK APPLESAUCE
To make applesauce, quarter and core the apples, leaving skins on.
In a large stockpot, add apples and just enough pink cranberry juice drink to cover all the apples (you may not use all 4 cups). Bring liquid to a simmer.
Cover and cook over low heat until apples soften, about 5-10 minutes. Drain, reserving 2-3 tablespoons cooking liquid. Mash with a potato masher and mix in remaining ingredients.
More Ocean Spray Recipes