---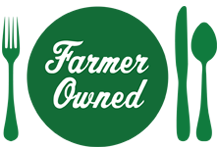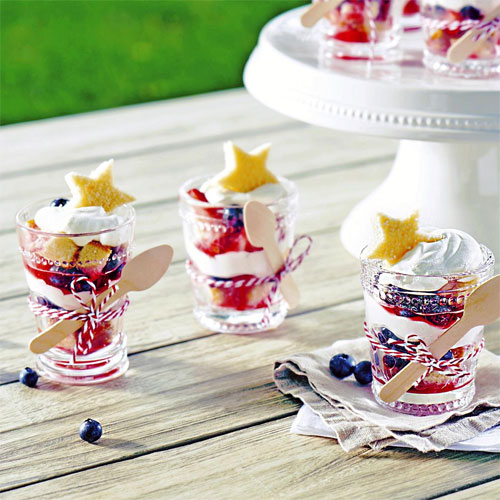 Prep Time
10 min

Cook Time
16 min

Ready In
1 hr 26 min

Servings
10
Ingredients
2 cups Ocean Spray® Cran•Grape® Grape Cranberry Juice Drink
1/4 cup sugar
1 tablespoon cornstarch
1 pound loaf of pound cake
1 1/2 cups heavy whipping cream
3 tablespoons powdered sugar
1 pint blueberries
1 pint strawberries, quartered
Directions
In a small sauce pot, over medium-high heat, combine the juice and sugar and bring to a boil. Lower the heat to medium and simmer for approximately 10-15 minutes until the mixture is reduced to one cup.
In a small bowl, dissolve the cornstarch in one tablespoon of cold water, whisk into the juice mixture and cook for one minute more. Pour into a large bowl and let come to room temperature. Once the mixture has cooled fold in the berries.
Slice the pound cake into 10 even slices, using a small star cutter, cut out one star from each slice of cake and reserve for the garnish. Cut the remaining cake into approximately 1/2 inch cubes.
In a large chilled bowl, whip the cream and the powdered sugar until stiff peaks have formed.
Divide half of the cake cubes into 10 individual cups or jars. Divide half of the compote evenly over the cake followed by half of the whipped cream. Repeat with one more layer and top with the cake star. Chill for an hour then serve.