---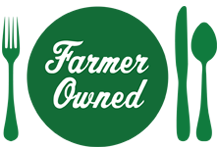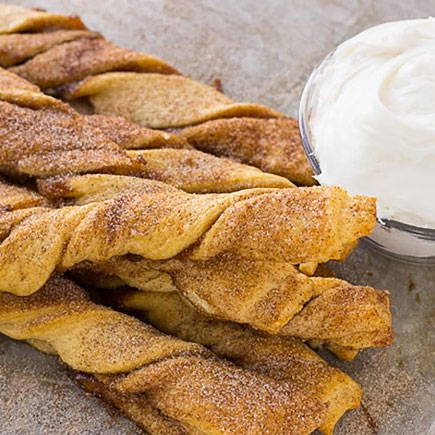 Prep Time
20 min

Cook Time
20 min

Ready In
40 min

Servings
20
Ingredients
CINNAMON TWISTS
1/4 cup MUSSELMAN'S® Apple Butter
1/4 cup brown sugar
1/4 cup flour
2 8-ounce cans crescent rolls
6 Tablespoons butter, melted
1 Tablespoon cinnamon sugar
CREAM CHEESE ICING
1/4 cup butter, softened
1/4 cup cream cheese, softened
1 cup powdered sugar
1/2 teaspoon vanilla extract
Directions
Preheat oven to 375°F. Line baking sheet with parchment paper.
In a medium bowl mix the apple butter, brown sugar, and flour together.
Unroll one can of crescent dough and lay down the 4 rectangles separately. Pushing together the dotted seems.
Spread 1/2 of the apple butter mixture onto 2 of the rectangles. Place the other 2 rectangles on top of the apple butter. Press outside edges together to make 2 dough pockets.
Brush the tops lightly with melted butter, then sprinkle with cinnamon sugar.
Using a pizza cutter, cut each rectangle pocket into 5 strips.
Twist each strip a few times and sprinkle again with cinnamon sugar.
Bake for 8-10 minutes, until golden brown.
Repeat, using the second can of crescent dough and the remaining apple butter mixture.
For the Cream Cheese Icing, in a large bowl, beat together the butter and cream cheese with an electric mixer. With the mixer on low, slowly add in the powdered sugar until smooth and creamy. Beat in the vanilla.
Serve the icing as a dip on the side, or use a piping bag to draw a zigzag on top of the twists.
More Musselman's Recipes