---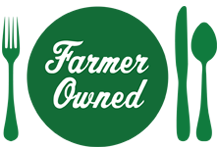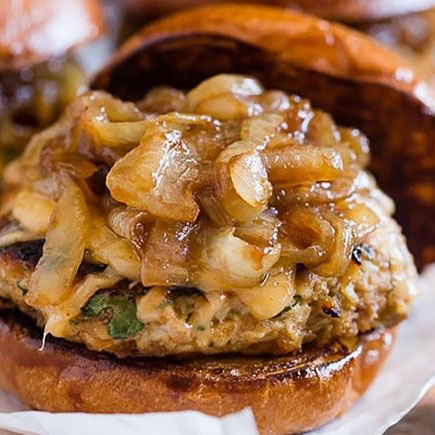 Prep Time
20 min

Cook Time
10 min

Ready In


Servings
4
Ingredients
ONIONS
2 Tablespoons olive oil
1 large sweet onion
salt & pepper
1/4 cup MUSSELMAN'S® Apple Butter
BURGERS
1 pound ground chicken (or pork)
1/4 cup MUSSELMAN'S® Apple Butter
1/4 cup bread crumbs
2 Tablespoons cilantro, minced
1/2 teaspoon cumin
1/2 teaspoon smoked paprika
salt & pepper
1 cup smoked Gouda cheese, grated
4 hamburger buns (or 6 slider buns)
Directions
PREPPING ONIONS AND BURGERS
For Onions, in a medium skillet add olive oil and set over medium heat. Once the oil is hot add the onions, then salt and pepper to taste. Cook for 20 minutes or until the onions are soft and caramelized. Add in the apple butter and stir to combine. Keep warm on low heat while burgers cook.
In a medium bowl combine the chicken and apple butter. Add in just enough bread crumbs so that the meat holds together.
Add the cilantro, paprika, and salt and pepper to taste. Mix together until combined. Form into 4 burgers or 6 sliders.
COOKING ON GRILL
If cooking on a grill, preheat to medium and cook burgers 8-10 minutes until done. Top each burger with cheese and let melt.
FOR STOVE TOP
If cooking in a pan, heat 2 TBSP of oil over medium heat and cook burgers on one side until brown. Flip and continue cooking until both sides are brown and center is done. Top with cheese and let melt.
Place the cooked burgers on the buns with apple butter onions.
More Musselman's Recipes