---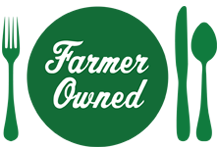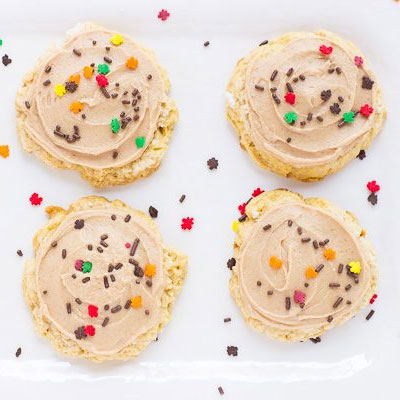 Prep Time
30 min

Cook Time
10-12 min

Ready In
1 hr 42 min

Servings
24
Ingredients
1 cup butter, softened
1/4 cup MUSSELMAN'S® Apple Butter
1 cup sugar
2 eggs
3 egg yolks
1 1/2 teaspoons vanilla extract
3/4 teaspoon almond extract
3 1/2 cups flour
1 1/2 teaspoons baking powder
1/2 teaspoon salt
4 cups powdered sugar
1/4 cup MUSSELMAN'S® Apple Butter
2 Tablespoons butter, melted
1 teaspoon vanilla extract
decorative sprinkles
Directions
In a large bowl, cream butter, apple butter, and sugar until light and fluffy. Beat in eggs, egg yolks, vanilla, and almond extract.
In another bowl, whisk flour, baking powder, and salt. Add dry ingredients to wet ingredients and mix until just combined. Do not overmix.
Shape dough into a disk; wrap in plastic wrap. Refrigerate for 1 hour.
Preheat oven to 375° F degrees. Grease a baking sheet.
Using a cookie scoop or ice cream scoop, scoop dough into balls about 2 Tablespoons each, place onto the prepared baking sheet.
Put 1/4 cup of sugar and a pinch of salt in a dish. Stick the bottom of a glass in it. This is going to be your cookie press. Firmly press it into the center of your dough ball. You want your dough to spill out over the sides of the glass. If there is a lip it's even better.
Bake for 10-12 minutes or until edges begin to brown. Let cool before frosting.
FROSTING
In a medium-sized bowl, mix powdered sugar, apple butter, melted butter and vanilla extract together until combined.
Frost cooled cookies and sprinkle with sprinkles.
More Musselman's Recipes