---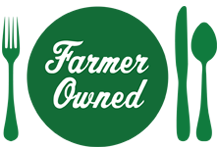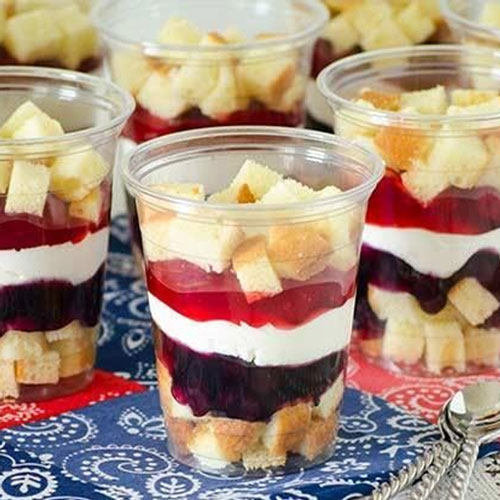 Prep Time
15 min

Cook Time


Ready In
15 min

Servings
8
Ingredients
1 1/2 cups whipping cream
1/3 cup powdered sugar
1 1/2 teaspoons vanilla
1 loaf pound cake, cut into 1/2 inch cubes
8 mason jars (or 12 - 14 oz plastic cups)
1 can LUCKY LEAF® Premium Strawberry Fruit Filling & Topping
1 can LUCKY LEAF® Premium or Organic Blueberry Fruit Filling or Topping
Directions
In a bowl, whip whipping cream to firm peaks. Then whip in the powdered sugar and vanilla.
Place a layer of pound cake in the bottom of each cup followed by a layer of blueberry pie filling.
Then add a layer of the whipped cream followed by a layer of strawberry pie filling.
Follow with another layer of cake.
Recipe Tip
You can substitute cherry pie filling for the strawberry pie filling if you prefer cherries.
More Lucky Leaf Recipes