---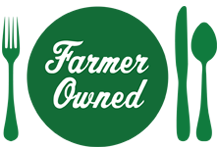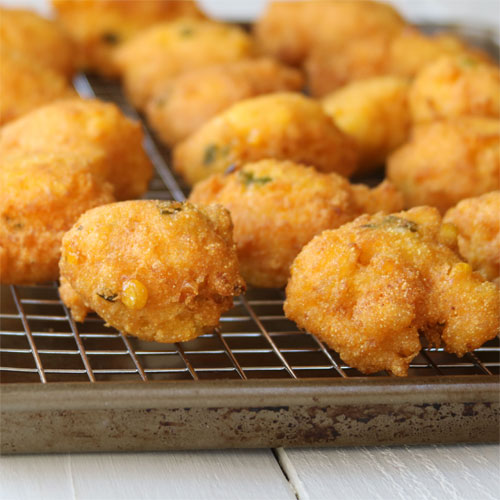 Prep Time
20 min

Cook Time


Ready In
40 min

Servings
50
Ingredients
2 cups cooked Riceland Plump & Tender Medium Grain Rice, cooled
3 cups self-rising cornmeal mix
1 16-ounce can cream-style corn
2 eggs
2/3 cup milk
1/4 cup chopped green onions
2 tablespoons sugar
1 teaspoon salt
Vegetable oil for frying
Directions
In a large mixing bowl, combine all the ingredients until well-combined.
Fill a large stock pot or heavy skillet with 1- to 2-inches of oil; heat oil to 350°F. Drop hush puppy batter by tablespoons into hot oil, four or five hush puppies at a time. Cook, turning once, until deep golden brown.
Use a slotted spoon to remove hush puppies from oil. Drain on paper towels. Serve warm.
Recipe Tip
Don't have access to self-rising cornmeal mix? No problem! One cup self-rising cornmeal mix = 1 cup cornmeal + 2 teaspoons baking powder + 1/2 teaspoon salt.