---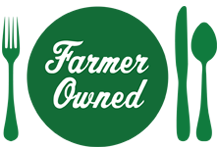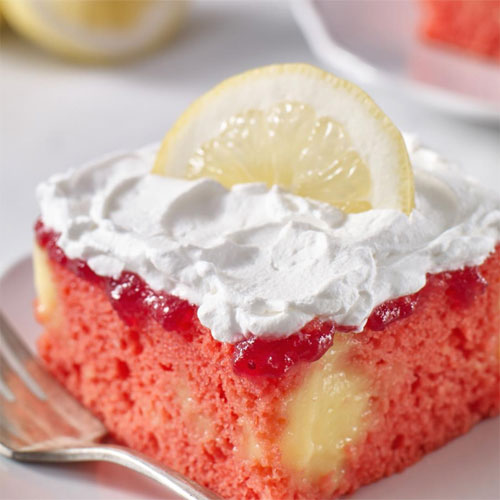 Prep Time
15 min

Cook Time
28 min

Ready In
3 hrs 45 min

Servings
24
Ingredients
1 (16.25-ounce) box white cake mix
1 1/4 cups Ocean Spray® Cran•Lemonade™ Cranberry Lemonade Juice Drink (substitute for water)
3 large egg whites
1/3 cup vegetable oil
4 to 5 drops red food coloring
2 teaspoons grated lemon peel
2 cups milk
1 package (4-serving size) lemon instant pudding mix
1 can Ocean Spray® Whole Berry Cranberry Sauce
1 container (8 ounce) frozen whipped topping, thawed
Lemon peel for garnish
Directions
Heat oven to 350ºF. Grease bottom only of 13x9-inch baking pan.
Make cake mix as directed on package using oil, egg, food coloring, lemon peel and substituting cranberry lemonade for the water. Pour into pan. Bake as directed or until toothpick inserted in center comes out clean. Immediately poke holes down through cake to bottom of pan with round handle of wooden spoon.
Pour milk into medium bowl. Add dry pudding mix. Beat with wire whisk 2 minutes. Immediately pour pudding mixture evenly over warm cake and into holes to make stripes. Refrigerate cake 3 hours.
Stir cranberry sauce until spreadable. Spread over top of cake. Frost cake with whipped topping. Serve immediately or cover and refrigerate until ready to serve.
Garnish with additional lemon peel if desired.
More Ocean Spray Recipes