---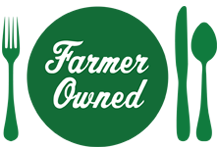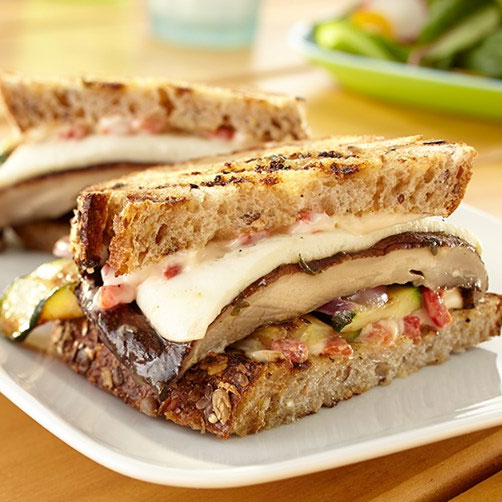 Prep Time
15 min

Cook Time


Ready In
40 min

Servings
40
Ingredients
AIOLI SPREAD
1/4 cup mayonnaise
2 tablespoons roasted red pepper, finely chopped
SANDWICH
6 tablespoons Land O Lakes® Butter
3/4 teaspoon coriander
3/4 teaspoon cumin
3/4 teaspoon rosemary
1/2 teaspoon oregano
1/4 teaspoon salt
4 (3- to 4-inch) portabella mushrooms, stems and gills removed
4 (1/2-inch thick) slices red onion
1 small zucchini, cut crosswise then lengthwise into 8 (1/4 inch thick) slices
4 (1/2-inch thick) slices fresh mozzarella cheese
8 slices multi-grain artisan bread, toasted
Directions
Heat gas grill on medium or charcoal grill until coals are ash white.
Combine all aioli spread ingredients in bowl; mix well. Set aside.
Place butter into another bowl; microwave 30 seconds or until melted. Stir in cumin, rosemary, coriander, oregano and salt.
Place vegetables onto grill. Grill, turning vegetables occasionally and brushing with butter mixture, 6-12 minutes or until vegetables are tender. Remove onion and zucchini to plate.
Turn portabella mushrooms round-side up. Top each mushroom with 1 slice cheese; continue grilling 2-3 minutes or until cheese is melted.
Spread about 1 tablespoon aioli onto 1 side of each toasted bread slice. Layer 4 slices bread with grilled zucchini, onion slices and mushrooms. Top with second slice of bread. Serve warm.
Recipe Tip
To clean mushrooms, wipe with paper towel. Use spoon to scoop out gills under cap of each mushroom; discard gills.
If mushrooms are too large, trim to fit bread
More Land O' Lakes Recipes