---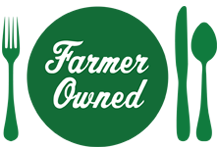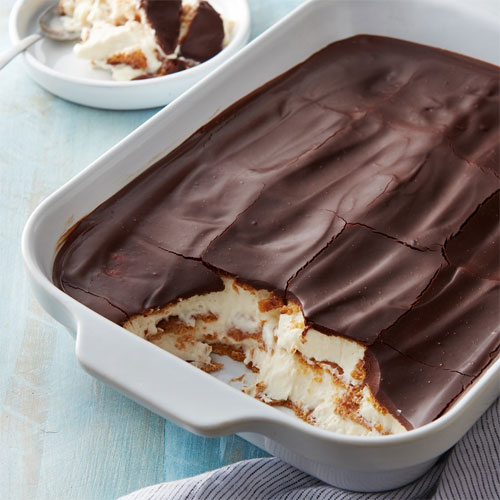 Prep Time
2 hrs

Cook Time


Ready In
10 hrs

Servings
16
Ingredients
PUDDING
1 cup sugar
1/3 cup cornstarch
1/4 teaspoon salt
3 3/4 cups whole milk
3 tablespoons Land O Lakes® Butter, cut into 3 pieces
2 1/4 teaspoons (1 envelope) unflavored gelatin
2 tablespoons vanilla extract
2 tablespoons water
1 1/2 cups Land O Lakes® Heavy Whipping Cream
GRAHAM CRACKERS
1 cup all-purpose flour
1 cup whole wheat flour
1/3 cup sugar
1 teaspoon baking powder
1/2 teaspoon ground cinnamon
1/2 teaspoon salt
1 large Land O Lakes® Egg
1/4 cup Land O Lakes® Butter, melted
1/4 cup honey
2 tablespoons whole milk
GANACHE
1 cup semi-sweet chocolate chips
3/4 cup Land O Lakes® Heavy Whipping Cream
Directions
For the pudding; combine sugar, cornstarch, and salt in large saucepan. Whisk milk into sugar mixture until smooth. Bring to a boil over medium-high heat, whisking constantly. Once boiling reduce heat to low and continue whisking until thickened, 5-7 minutes. (While boiling, scrape bottom frequently with rubber spatula). Remove from heat, stir in butter and vanilla. Pour into large bowl. Cover with plastic food wrap, pressing gently so wrap is touching pudding. Refrigerate until cool, about 2 hours.
Meanwhile make the graham crackers. Combine flours, sugar, baking powder, cinnamon and salt in bowl. In another bowl combine egg, melted butter, honey and milk. Add to flour mixture, stir until just combined. Turn out onto counter and gently knead until dough comes together. Wrap in plastic food wrap and refrigerate at least one hour.
Heat oven to 300°F.
Remove graham cracker dough from fridge. Divide dough in half and roll each half out onto parchment paper, flouring if necessary to prevent sticking, until 1/16-inch thick. Place dough and parchment paper onto baking sheets. Bake 5 minutes, rotate pans, contine baking 5 more minutes. Remove from oven and cut into 2x3 rectangles, do not separate. Gently poke each graham cracker with chopstick to create signature graham cracker look. Return to oven and continue baking 20 minutes, rotating pans halfway through. Turn oven off, open door for 3 minutes. Close door and leave crackers in oven for 20 minutes, to dry out. Remove from oven and transfer to cooling racks. Cool completely.
Stir water and gelatin together in small bowl. Let sit 5 minutes. Microwave mixture 15-30 seconds until mixture starts to bubble and gelatin is dissovled. Set aside.
Beat whipping cream bowl at high speed, scraping bowl often, until soft peaks form. Add gelatin mixture and continue beating at high speed until stiff peaks form.
Whisk 1/3 of whipped cream into chilled pudding. Gently fold remaining whipped cream into pudding until combined.
Cover bottom of 9x13-inch baking dish with graham crackers, breaking if necessary to cover. Top with half of pudding mixture (about 4 cups) and another layer of graham crackers. Repeat once more with remaining pudding and graham crackers.
Place chocolate chips in medium bowl. Place 3/4 cup whipping cream into small saucepan; cook over low heat until bubbles form around edge of pan. Pour over chocolate chips; let sit 1 minute. Stir until chocolate chips are melted and smooth. Pour over graham crackers and gently spread to cover top of cake. Refrigerate 8 hours or overnight. (Top will crack.)
Recipe Tip
"A Little Less Homemade" Chocolate Eclair Cake - If you are in need of a time saver for this recipe we tested with store-bought graham crackers as well. The recipe works exactly as written, you'll need 1 (14-ounce) box of graham crackers. We don't recommend instant pudding or store-bought whipped topping though - making those two parts of the recipe is definitely worth the extra effort for the overall taste.
More Land O' Lakes Recipes