---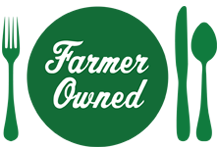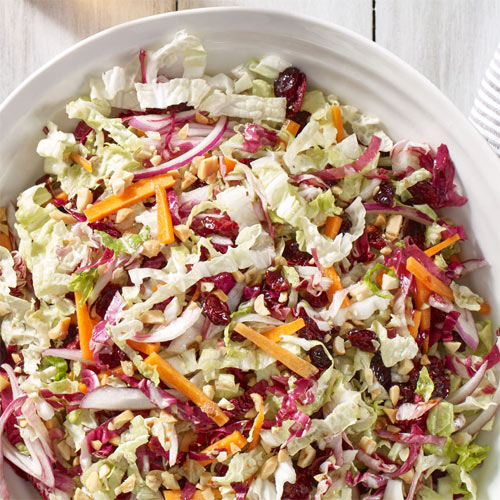 Prep Time
10 min

Cook Time


Ready In
10 min

Servings
12 (1 cup)
Ingredients
1 head Napa cabbage, thinly sliced (8 cups)
1/2 small head radicchio, thinly sliced (2 cups)
2 cups Ocean Spray® Craisins® Dried Cranberries Blueberry or Pomegranate Juice Infused
1 cup matchstick-cut carrots
1/4 cup slivered red onion
1/2 cup peanut oil or vegetable oil
1/3 cup rice vinegar
1/4 cup sugar
1 teaspoon sesame oil
1/4 teaspoon chili paste
3/4 cup chopped cocktail peanuts
Directions
Combine cabbage, radicchio, sweetened dried cranberries, carrots and onion in large bowl; toss.
To make dressing, whisk together peanut oil, vinegar, sugar, sesame oil and chili paste in small bowl. Pour dressing over cabbage mixture; toss to coat. Sprinkle with peanuts just before serving.
Recipe Tip
This recipe can easily be cut in half for fewer servings.
More Ocean Spray Recipes