---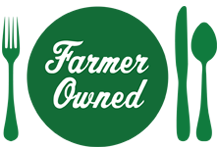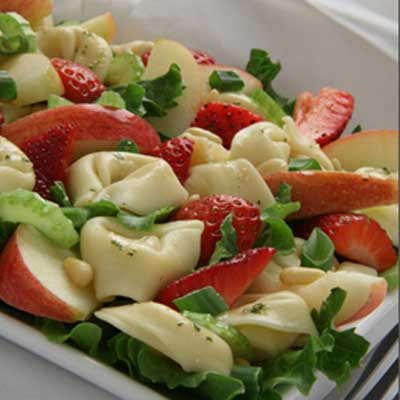 Prep Time
15 min

Cook Time


Ready In
15 min

Servings
6 to 8
Ingredients
DRESSING
3 tablespoons Tree Top Frozen Concentrate Apple Juice, thawed
3 tablespoons light corn syrup
2 teaspoons brown sugar
1 teaspoon apple cider vinegar
2 teaspoons garlic salt
Ground pepper to taste
SALAD
2 cups sliced apples (approximately 2 medium apples)
9 ounces cheese-filled tortellini, cooked
2 cups shredded salad greens
1/2 cup thinly sliced celery
1/2 cup sliced scallions
1 cup sliced fresh strawberries
2 tablespoons toasted pine nuts (optional)
Direction
DRESSING
Combine apple juice concentrate, corn syrup, brown sugar, vinegar, garlic salt and pepper. Cover dressing and refrigerate.
SALAD
Cook tortellini according to package directions, drain and cool by rinsing pasta under cold water.
Shake gently to drain thoroughly. In a large bowl, combine tortellini, apples, salad greens, strawberries, celery and scallions.
Toss salad gently with chilled dressing.
Serve chilled. If desired, sprinkle with pine nuts.
More Tree Top Recipes