---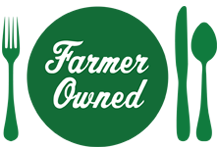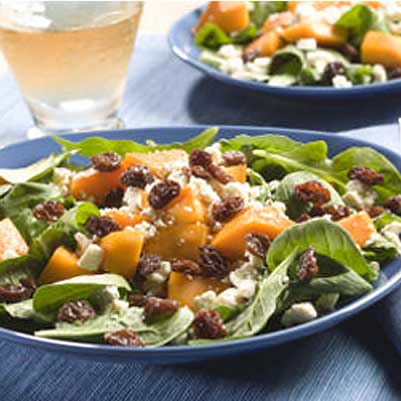 Prep Time
15 min

Cook Time
30 min

Ready In
1 hr

Servings
4
Ingredients
1 package (16 oz.) prepared cut (fresh or frozen); approx. 3 cups butternut squash
1 tablespoon butter melted
1 tablespoon brown sugar
1/4 teaspoon cayenne pepper
1/4 cup walnut oil
2 tablespoons lemon juice
1 bag (5 oz.) baby arugula or baby spinach
1 cup Sun-Maid Natural Raisins
4 tablespoons crumbled blue cheese
Directions
Preheat oven to 375 degrees F. Line a baking sheet with aluminum foil; set aside.
Combine melted butter, brown sugar and cayenne pepper in a medium bowl.
Toss butternut (if using frozen butternut, follow package instructions for proper thawing) with butter, brown sugar and cayenne mixture.
Transfer to prepared baking sheet.
Bake in preheated oven for 20 to 30 minutes, until just tender.
Remove and let cool.
Slowly whisk walnut oil into lemon juice. Season with salt and pepper. Toss arugula or spinach in vinaigrette.
Divide dressed greens among serving plates. Top each with 1/2 cup roasted butternut squash, 1/4 cup raisins and 1 tablespoon crumbled blue cheese.
Serve immediately.