---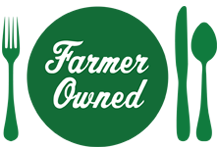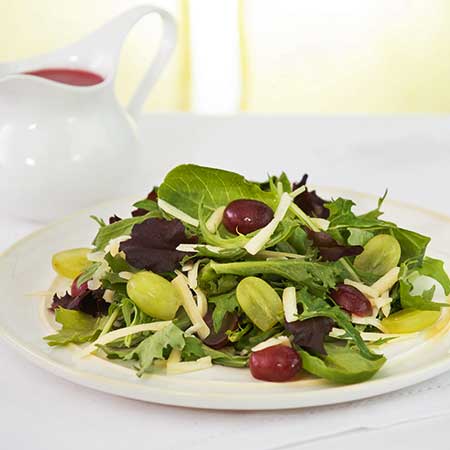 Prep Time
10 min

Cook Time
15 min

Ready In
25 min

Servings
2
Ingredients
DRESSING
1/2 cup Welch's 100% Grape Juice
1/4 cup plain low-fat Greek yogurt
1/2 tsp balsamic vinegar
1/2 tsp Dijon mustard
Salt and ground black pepper to taste
SALAD
3 cups fresh baby greens — such as arugula, romaine or spinach (washed and spun)
1 cup red or green seedless grapes, washed and halved
1/3 cup (about 1 oz.) reduced-fat sharp cheddar, shredded
Directions
To make the dressing, pour the grape juice into a saucepan. Turn on the burner and bring to a boil. Simmer the juice on medium heat and reduce it to a couple of tablespoons, about 4 minutes. Syrup will be thick and bubbly. Using a spatula, transfer the syrup to a small bowl and place in the freezer to chill for about 10 minutes.
When fully cooled, remove from the freezer and whisk in yogurt, vinegar and mustard until the dressing is smooth. Season with salt and pepper to taste. Use immediately or cover and refrigerate until needed.
Divide the salad greens and halved grapes between 2 dinner plates. Drizzle some of dressing over each salad and top with cheddar cheese.
Serve and enjoy immediately.