---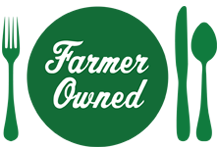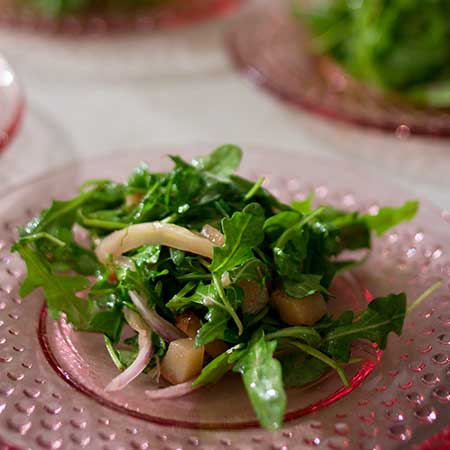 Prep Time
15 min

Cook Time
30 min

Ready In
45 min

Servings
4
Ingredients
DRESSING
1/2 cup Welch's 100% Grape Juice
1/4 cup olive oil
1/2 cup Kefir Plain Lowfat Yogurt
1 tbsp balsamic vinegar
1 tbsp Kikkoman Lime Ponzu Sauce
1 tbsp minced garlic
Dash of cayenne pepper
Salt and pepper to taste
SALAD
5 cups baby arugula, washed and dried
1 tsp olive oil
1 pear, cored and quartered
1 fennel bulb, cored and quartered
1 small red onion, halved and sliced
1 tbsp Chia seeds
Directions
Preheat oven to 400° F.
Make the dressing: Whisk all ingredients for dressing in a bowl. Set aside.
In a small, rimmed baking sheet, drizzle olive oil over fennel and season with salt and pepper. Cover with foil and bake for 15 minutes.
Uncover, turn fennel over, add pears cut side up and bake for another 15 minutes or until fennel is tender. Transfer to a plate.
Thinly slice fennel and dice pears.
Combine arugula and onion in a large bowl. Add fennel and pears, and toss gently.
Toss salad with half the dressing.
Sprinkle with Chia seeds and serve with additional dressing on the side.