---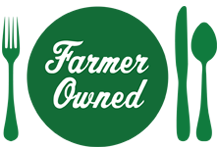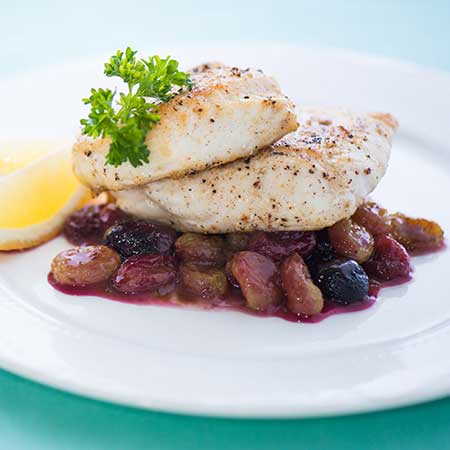 Prep Time
10 min

Cook Time
8 min

Ready In
18 min

Servings
4
Ingredients
Four – 6 oz. halibut fillets
2 tbsp extra virgin olive oil, divided
2 cups mixed or purple grapes
1 garlic clove, minced
1 tbsp honey
1 tbsp Dijon mustard
2 tbsp balsamic vinegar
1/4 cup Welch's 100% Grape Juice
Salt and pepper
Freshly chopped parsley, for garnish
4 lemon wedges, for garnish
Directions
Preheat the oven to 350° F. In a bowl, whisk together garlic, honey, Dijon, Welch's 100% Grape Juice and salt and pepper.
Toss together marinade with grapes on a rimmed baking sheet and drizzle with 1 tablespoon extra virgin olive oil. Roast grapes, stirring occasionally, until they begin to burst, about 20 minutes.
Meanwhile, heat remaining olive oil in a large non-stick skillet. Season halibut fillets with salt and pepper. To cook, sear the fillets until golden on both sides and just cooked through, about 8 minutes total for medium.
Serve halibut with a spoonful of balsamic roasted grapes and garnish with parsley and a lemon wedge.