---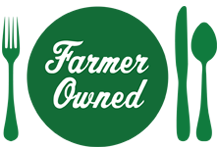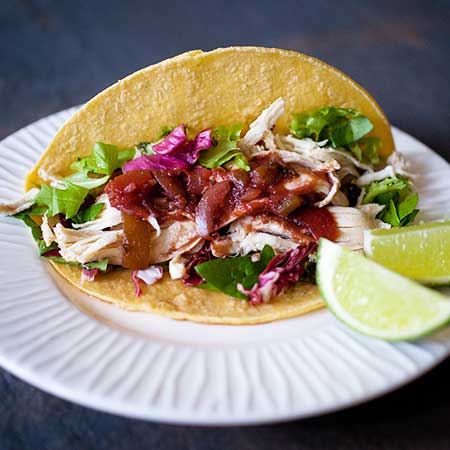 Prep Time
10 min

Cook Time
15 min

Ready In
25 min

Servings
8
Ingredients
TACOS
8 6-inch corn tortillas, warmed
1 lb. cooked shredded chicken
2 cups dark mixed greens
1 1/2 cups tomato and grape juice salsa
Cilantro, if desired
SALSA
3/4 cup low-sodium salsa
3/4 cup Welch's 100% Grape Juice made with Concord grapes
1/2 tsp ground cumin
Juice of 1 lime
Directions
Place corn tortillas in a 200° F oven to warm.
While tortillas are warming, in a small saucepan stir together salsa, grape juice and cumin. Heat gently until warmed throughout. Remove from heat. Add lime juice and stir to incorporate.
Remove corn tortillas from oven. Top each tortilla with mixed greens. Add chicken. Spoon salsa over the chicken.
Add cilantro, if desired.
Serving suggestion: Serve tacos with 1/2 cup black beans and 1/2 cup brown rice for a balanced meal.
Sauce can also be served over flank steak, fajita meat or rice for added flavor.