---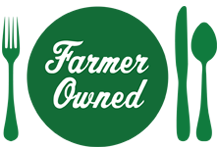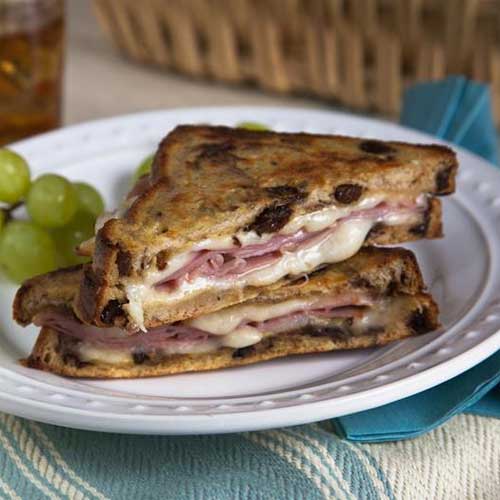 Prep Time
10 min

Cook Time
20 min

Ready In
30 min

Servings
4
Ingredients
8 slices Sun-Maid Raisin Bread
4 teaspoons honey-dijon mustard
4 ounces (8 slices) deli sliced swiss cheese
4 ounces (8 slices) deli sliced ham
2 eggs
2 tablespoons flour
1 tablespoon melted butter
1/4 teaspoon salt
1/4 teaspoon black pepper
2 tablespoons milk
Directions
Preheat oven to 425 F. Lightly butter a baking sheet.
Spread 1/2 teaspoon mustard on each slice of raisin bread.
Layer between mustard sides of two slices of bread, 1 slice cheese, 2 slices ham, and another slice of cheese. Repeat to make four sandwiches.
Whisk eggs, flour, butter, salt and pepper in a shallow dish until smooth. Blend in milk.
Dip both sides of sandwiches into egg mixture until bread is lightly soaked. Place on baking sheet; drizzle any remaining egg mixture over top of sandwiches.
Bake 8 to10 minutes until bottom is golden brown. Turn with wide spatula and continue baking 8 to 10 minutes or until second side is golden brown.
Serve warm.
More Sun-Maid Recipes