---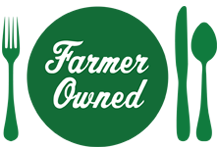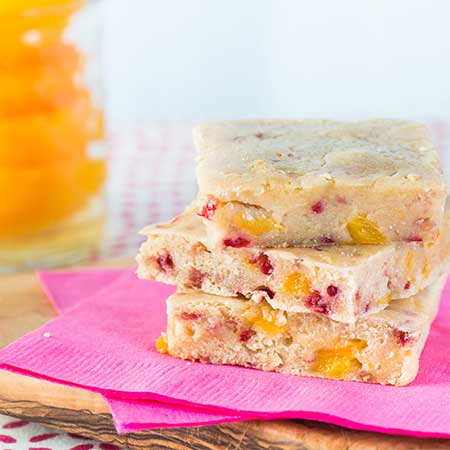 Prep Time
20 min

Cook Time
20 min

Ready In
40 min

Servings
16
Ingredients
5 oz. white chocolate, finely chopped
1/3 cup unsalted butter
2/3 cup granulated sugar
2 eggs
1 tsp vanilla extract
1 cup all purpose flour
1/4 tsp baking powder
1/4 tsp salt
1/2 cup raspberries
1/2 cup peeled and chopped peach
1 cup Welch's Refrigerated Strawberry Peach Cocktail
1 tsp lemon zest
Directions
Preheat the oven to 350°F. Meanwhile, toss raspberries and peaches with lemon zest and Welch's Refrigerated Strawberry Peach Cocktail. Set aside to macerate for 15 minutes.
Meanwhile, melt the butter and chocolate together in a microwave safe bowl, cool slightly. Whisk eggs and vanilla into chocolate mixture. Stir in flour, baking powder and salt until completely incorporated. Fold in raspberries, peaches and 1/4 cup of macerating liquid.
Pour the batter into a lightly greased 8-inch x 8-inch baking dish lined with parchment paper. Bake for 20 minutes, or until a toothpick inserted into the center comes out clean.
When fully cooked, transfer the blondies to a wire rack to cool. Once cool, cut into 16 squares and serve.