---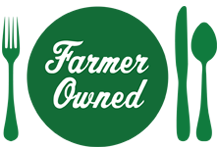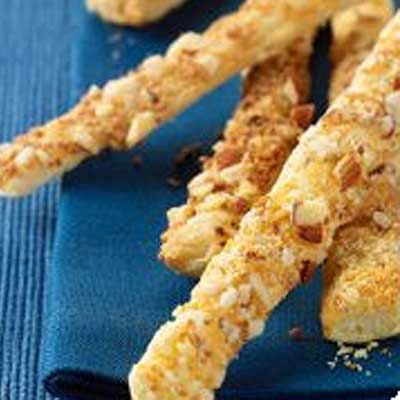 Prep Time


Cook Time
10 min

Ready In


Servings

Ingredients
1 lb. puff pastry dough
1 egg, beaten with 1 Tbs. Water
3/4 cup grated dry cheese, such as Parmesan or aged Gouda
3/4 cup Blue Diamond Roasted Salted or Lightly Salted Almonds, chopped
Directions
Thaw pastry overnight in refrigerator or 40 minutes at room temperature.
Unfold pastry sheets on a lightly floured surface. With shorter side facing you, rollout each sheet to 12x12". Cut each sheet into half, lengthwise. Brush the dough with egg wash and sprinkle with an even coating of cheese and almonds.
With a rolling pin, lightly press the mixture into the dough. Cut each half crosswise into 3/4-inch strips. Place on parchment-lined baking sheets and refrigerate for 30 minutes before baking.
Bake at 400 degrees, 9 to 10 minutes, or until light brown and crisp.