---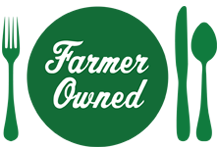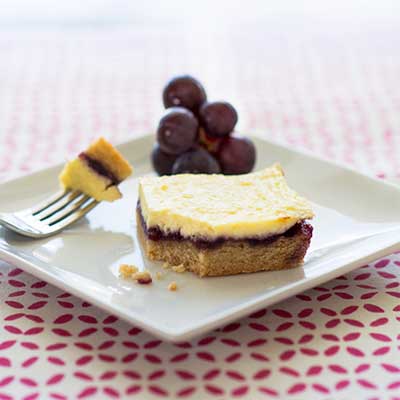 Prep Time
10 min

Cook Time
45 min

Ready In
55 min

Servings
12
Ingredients
1 (16.5 oz.) roll refrigerated sugar cookie dough
1 cup sour cream
3/4 cup Welch's Concord Grape Jam
1/4 cup sugar
8 oz cream cheese
1 egg
1/2 teaspoon vanilla
Directions
Preheat oven to 375° F.
Slice cookie roll into 1/4 inch thick slices; place slices side by side in bottom of an un-greased 13 x 9 inch pan. Bake for 12 – 15 minutes or until light golden brown. Cookie dough will appear puffy when removed from the oven. Gently spread with Welch's Concord Grape Jam.
In a large mixing bowl of an electric mixer, combine remaining ingredients and beat at medium speed until smooth. Pour over jam layer taking care to spread filling to the edges of the pan.
Bake in the preheated oven for 25 – 30 minutes or until knife inserted in center comes out clean. Cool completely and cut into 12 squares.
More Welch's Recipes