---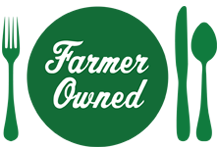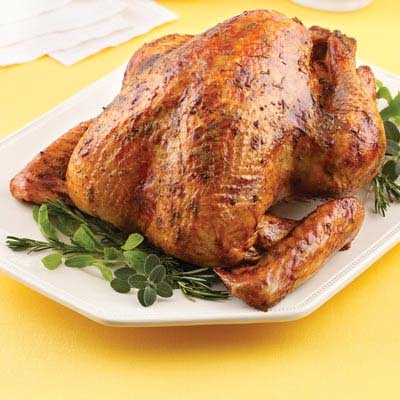 Prep Time
45 min

Cook Time
3 hrs 30 min

Ready In
4 hrs 15 min

Servings
12
Ingredients
TURKEY
1 (11- to 13-pound) turkey, thawed
1 tablespoon salt
1 teaspoon pepper
1/3 cup Land O Lakes® Butter, softened
1/3 cup apricot perserves
2 tablespoons chopped fresh sage
2 tablespoons chopped fresh rosemary
2 carrots, sliced
2 ribs (1 cup) celery, sliced
1 medium (1/2 cup) onion, chopped
1/4 cup water
GRAVY
2/3 cup all-purpose flour
1/2 teaspoon salt
1/4 teaspoon pepper
4 cups water or chicken broth
Directions
Heat oven to 325°F.
Remove neck and giblets from turkey cavities. Rinse turkey and dry with paper towels; place onto work surface. Loosen skin from breast and legs as much as possible. Sprinkle turkey cavity with 1 tablespoon salt and 1 teaspoon pepper.
Combine butter, preserves, sage and rosemary in food processor bowl fitted with metal blade; process 15 seconds or until finely chopped. Place 1/3 cup into small microwave-safe bowl; set aside. With hands, spread remaining butter mixture under turkey skin. Fold wings back under turkey; secure legs.
Place carrots, celery and onion in even layer in large roasting pan. Place turkey, breast-side up, onto vegetables. Add 1/4 cup water to bottom of roaster.
Microwave reserved 1/3 cup butter mixture 15 seconds or until melted. Brush butter mixture over turkey.
Roast turkey, brushing with butter mixture 2 more times, 3-3 1/2 hours or until meat thermometer placed into meat portion of thigh, but not touching bone, reaches at least 165°F. Place aluminum foil tent over turkey breast after 2 hours to prevent overbrowning.
Remove turkey from roaster to cutting board. Cover with foil; let stand 15 minutes. Remove vegetables with slotted spoon; discard.
Add flour, 1/2 teaspoon salt and 1/4 teaspoon pepper to pan drippings in roaster. Cook, stirring constantly with wire whisk and scraping up browned bits, until mixture bubbles. Stir in 4 cups water. Cook, stirring occasionally, until mixture thickens.
More Land O' Lakes Recipes