---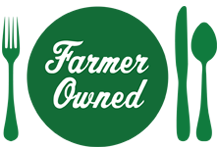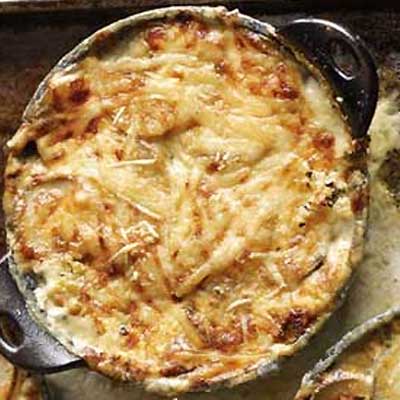 Prep Time
20 min

Cook Time
2 hrs

Ready In
2 hrs 20 min

Servings
6-8
Ingredients

4 cups gruyère cheese
1-1/2 cups grated parmesan cheese
1/2 cup (1 stick) Darigold Butter
1/4 cup minced garlic
4 cups Darigold Heavy Cream
1-1/2 teaspoons salt
1 teaspoon ground black pepper
1/2 teaspoon thyme
6 medium potatoes, thinly sliced
Directions
Combine cheeses in a mixing bowl and set aside.
Melt butter in a large skillet. Add garlic and sauté until garlic is translucent but not browned.
Add cream, salt, pepper, and thyme; simmer for 15 minutes.
Meanwhile, layer half of the potatoes in an oven- proof casserole or a pan greased with butter.
Pour half of hot cream mixture over the potatoes; layer half of cheese mixture on top of potato mixture. Repeat layering process with remaining potatoes, cream and cheese.
Bake at 325°F for 2 hours, or until potatoes are tender and cheese is melted and golden.
---
Reviews
More Darigold Recipes