---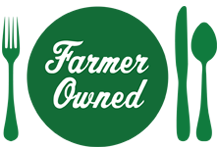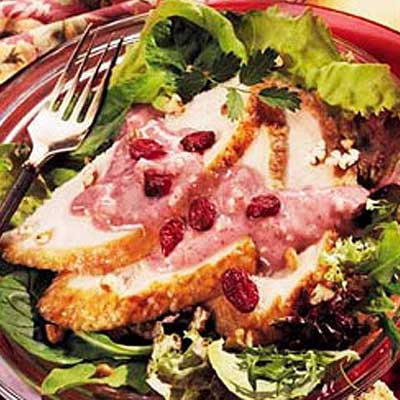 Prep Time
10 min

Cook Time


Ready In


Servings
4
Ingredients
1 head red leaf lettuce
12-16 slices cooked turkey
1/2 cup Ocean Spray® Craisins® Dried Cranberries
1/2 cup chopped pecans
1 cup Ocean Spray® Whole Berry Cranberry Sauce
2 tablespoons vinegar
1 tablespoon sugar
1 cup crumbled feta cheese
1/2 cup oil
Directions
Line 4 salad plates with lettuce. Arrange 3 or 4 slices of turkey on plates. Sprinkle with 2 tablespoons each of dried cranberries and pecans. Set aside.
Put cranberry sauce, vinegar, sugar and half of the feta cheese in a blender. Blend for a few seconds on high speed. Remove the cap in the center of the blender lid; place lid back on blender. With the blender running, SLOWLY add oil through the hole in the lid. Stir in remaining feta cheese.
Serve salad with dressing drizzled on top or on the side in individual ramekins.
More Ocean Spray Recipes