---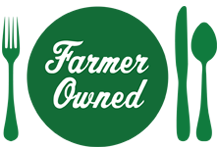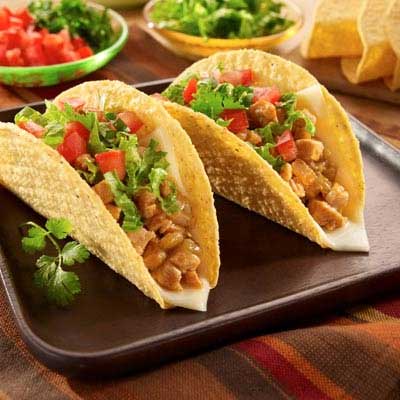 Prep Time
15 min

Cook Time


Ready In
20 min

Servings
4
Ingredients
8 hard taco shells
2 tablespoons Land O Lakes® Butter
1 medium (1/2 cup) onion, chopped
1 teaspoon chili powder
1/2 teaspoon ground cumin
2 teaspoons all-purpose flour
1/2 cup turkey or chicken broth
2 cups finely chopped cooked turkey or chicken
1 (4.5-ounce) can chopped green chiles
8 (3/4-ounce) slices Land O Lakes® Deli American
1 cup shredded lettuce
1/3 cup chopped cilantro
1 tomato, chopped
1/4 cup sour cream
Directions
Heat taco shells as directed on package.
Melt butter in medium nonstick skillet over medium heat until sizzling.
Add onion, chili powder and cumin. Continue cooking, stirring occasionally, 2-3 minutes or until onion is tender.
Stir in flour. Add broth, turkey and green chiles. Cook, stirring occasionally, until bubbly.
Line each warm shell with 1 slice cheese. Spoon turkey filling evenly over cheese.
Top with lettuce, cilantro, tomato and sour cream.