---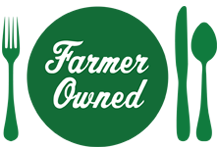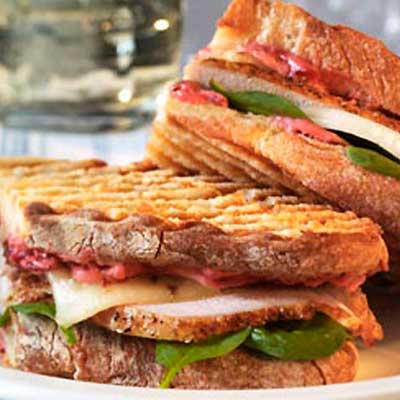 Prep Time
10 min

Cook Time
10 min

Ready In


Servings
2
Ingredients
2 ciabatta or foccacia rolls or 4 thick slices Italian bread
2 tablespoons Ocean Spray® Whole Berry Cranberry Sauce
2 tablespoons mayonnaise
1 chipotle chile canned in adobo sauce, finely chopped
1/2 cup fresh spinach
2 slices onion
8 ounces sliced turkey
2 1-ounce slices Monterey Jack or Pepper Jack cheese
3 tablespoons olive oil
Cut rolls in half lengthwise. Stir cranberry sauce, mayonnaise and chipotle in small bowl until well mixed.
For each sandwich, spread cut surfaces of roll with cranberry mayonnaise mixture.
Place 1/4 cup spinach, an onion slice, 4 ounces of turkey and a slice of cheese on bottom half of roll.
Place top of roll on sandwich and flatten. Brush both sides of sandwiches with olive oil.

Heat sandwiches in panini press according to manufacturer's directions. Or heat sandwiches in a large skillet over medium heat. Place a heavy pan on sandwich and cook 10 minutes, turning once or until sandwich is toasted and hot throughout.