---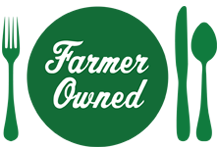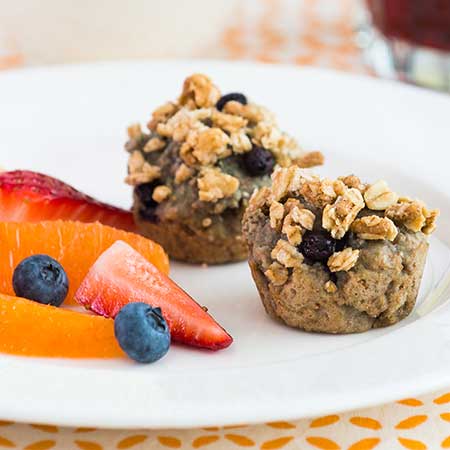 Prep Time
10 min

Cook Time
25 min

Ready In
35 min

Servings
12
Ingredients
1/2 cup low fat granola
1 cup whole wheat flour
1 cup all purpose flour
1-1/2 teaspoons baking powder
1/2 teaspoon baking soda
1/2 teaspoon salt
3/4 cup Welch's 100% Grape Juice made with Concord grapes
1 large egg
1/4 cup canola oil
2/3 cup light brown sugar
1 teaspoon grated lemon zest
1-1/2 cups fresh or frozen blueberries
Directions
Preheat the oven to 400°F.
Coat 12 2-1/2 inch muffin pan cups with cooking spray. Place the granola in heavy-duty plastic bag and crush it lightly with a rolling pin or other heavy object to break up any large clumps.
In a large bowl, combine the whole-wheat flour, all purpose flour, baking powder, baking soda, and salt. Stir until blended.
In a medium bowl, whisk the grape juice, egg, oil, sugar, and lemon zest until blended. Add to the flour mixture and stir with a rubber spatula until the dry ingredients are just moistened. Fold in the blueberries.Fill the prepared muffin cups about two-thirds full with batter. Sprinkle with the granola and pat it in lightly so that it adheres.
Bake until the tops are golden brown and a cake tester inserted in the center comes out clean, 20 to 25 minutes. Let cool in the pan for 5 minutes. Run a small knife around the edges and turn the muffins out onto a wire rack to cool slightly. Serve warm or at room temperature.
*To make mini muffins, you will need 3 mini muffin pans (1-1/8-inch by 3/4-inch). Bake mini muffins 12 to 14 minutes.