---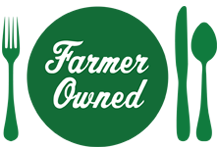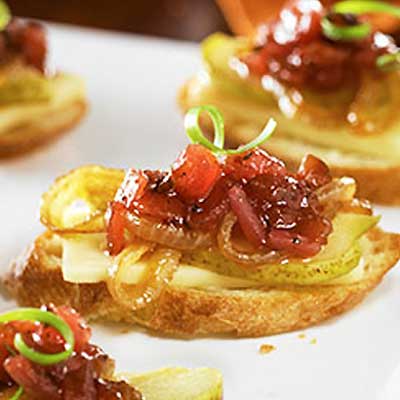 Prep Time
15 min

Cook Time
20 min

Ready In
35 min

Servings
20
Ingredients
1 baguette, cut into 20 (1/2-inch) slices
2 teaspoons plus 2 tablespoons extra virgin olive oil, divided
1 medium onion, sliced thinly
1 pear (Bosc or Bartlett)
2 tablespoons white balsamic vinegar
4 ounces Havarti cheese, thinly sliced into 20 pieces
1/3 cup Ocean Spray® Cranberry Salsa
Directions
Heat oven to 400 F.
Brush both sides of baguette slices with 2 teaspoons olive oil. Place on cookie sheet; bake for 5 to 7 minutes or until slightly crispy; set aside.
Meanwhile, add 2 tablespoons olive oil and onions to a medium skillet over medium low heat. Cook, stirring occasionally, until onions soften and start to turn slightly brown (10 to 12 minutes). Add pear slices and balsamic vinegar; continue cooking for 2 to 3 additional minutes until pears soften slightly. Remove from heat.
To assemble: place a slice of Havarti cheese on top each slice of baguette. Top with a caramelized pear and onions, then 1 teaspoon of Cranberry Salsa. Repeat with remaining baguette slices, pears and onions, and salsa. Refrigerate leftovers.