---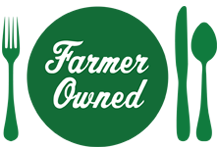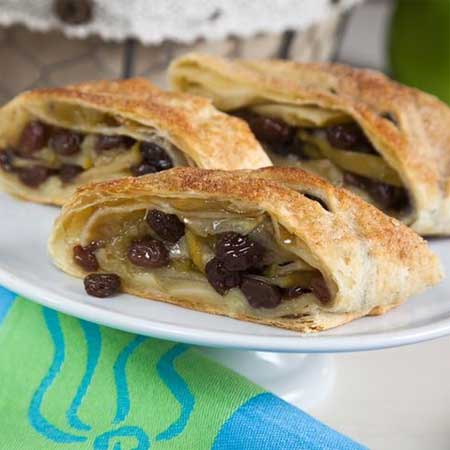 Prep Time


Cook Time
35 min

Ready In


Servings

Ingredients
4 medium Granny Smith apples
1 tablespoon lemon juice
1-1/2 cups Sun-Maid Natural Raisins
6 tablespoons granulated sugar
1/2 teaspooon cinnamon
17-1/4 ounce frozen puff pastry sheets, thawed
Flour for rolling pastry
2 tablespoons melted butter
CINNAMON TOPPING
1 tablespoon granulated sugar mixed with 1/4 teaspoon cinnamon.
Directions
Heat oven to 375 degrees F.
Slice apples 1/8-inch thick; toss with lemon juice.
Add raisins, sugar and cinnamon to apples; mix lightly to combine.
Unfold one pastry sheet and place on floured work surface. Dust top with additional flour and roll to 11x13 inches.
Place half the apples lengthwise on center third of pastry. Fold sides firmly over apples. Transfer to a baking sheet.
Brush top with half the melted butter and sprinkle with half the cinnamon sugar topping. Cut 4 diagonal slits on top of pastry. Repeat with a second pastry sheet.
Bake for 30-35 minutes or until pastry is golden brown and juices are bubbly. Slice in strips. Serve warm or cool.
More Sun-Maid Recipes