---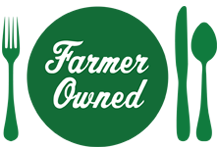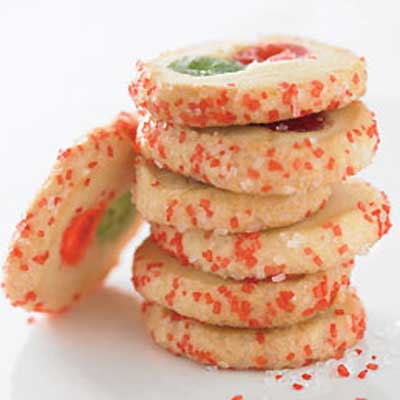 Prep Time


Cook Time
12 min

Ready In


Servings
5 doz
Ingredients
1 cup Darigold Butter, softened to room temperature
1 cup powdered sugar
1/2 teaspoon lemon flavoring
1/2 teaspoon vanilla extract
2 cups flour
12 to 14 each red and green candied cherries
Chopped nuts or sprinkles for coating (optional)
Directions
Preheat oven to 350 F.
Combine butter and powdered sugar in large mixing bowl; beat with electric mixer on low speed until blended; beat on medium speed about 2 minutes or until light and fluffy.
Add lemon and vanilla and beat until well blended. Stir in flour with spoon, mixing just until dough forms. Divide dough in half; place each half on waxed or parchment paper.
With floured hands, gently spread dough to form a 9x6x1/2-inch rectangle; place 2 rows of red and green cherries (6 to 7 of each color) down center. Pull long sides of dough up and over cherries; pinch together to form log. Press dough against cherries to center them.
Wrap waxed paper around dough, sealing ends by twisting. Shape into square, triangular or round log. Refrigerate until firm (4 hours or overnight).
To bake, remove dough from refrigerator; unwrap and roll in desired coating, gently pressing coating into sides. Slice dough with thin-bladed knife into 1/4-inch thick slices; place on baking sheets lined with parchment, about 1 inch apart.
Bake at 350°F for 8 to 12 minutes or until lightly golden around the edges. Cool on baking sheets 1 to 2 minutes; transfer to wire rack to cool completely.

More Darigold Recipes