---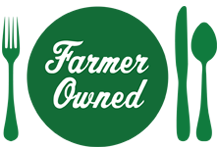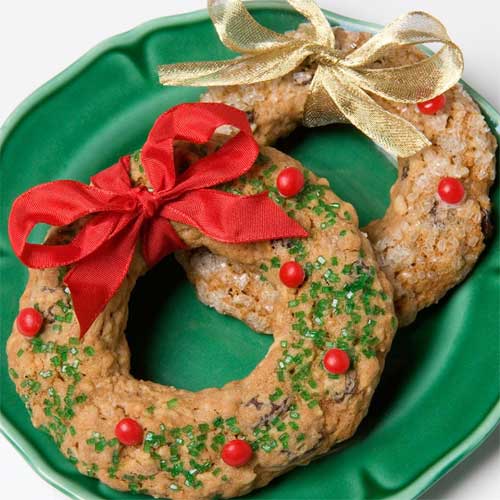 Prep Time


Cook Time
14 min

Ready In


Servings
36
Ingredients
3/4 cup butter or margarine softened
3/4 cup packed brown sugar
1/4 cup granulated sugar
1 large egg
1 tablespoon milk
1 teaspoon vanilla extract
1 1/3 cups all-purpose flour
1 teaspoon cinnamon
1/2 teaspoon baking soda
1/4 teaspoon salt
2 1/4 cups old-fashioned oats
1 cup Sun-Maid Natural Raisins
colored sprinkles and candies for decorating
royal icing or writing gels
10 yards 3/8-inch ribbon
Directions
In large bowl beat butter, brown sugar, granulated sugar, egg, milk, and vanilla until light and fluffy.
In separate bowl combine flour, cinnamon, baking soda and salt.
Add to butter mixture and mix well.
Stir in oats and raisins.
Chill dough one hour or until firm.
Roll a piece of dough on a lightly floured surface to form a 1.2-inch-wide rope, 6 inches long.
Form a circle and pinch ends together.
Dip tops of cookies into a dish of colored sprinkles, pressing gently into dough.
Place on a greased or parchment- lined baking sheet.
Bake in preheated 350 F oven for 12-14 minutes until golden brown.
Remove from cookie sheets, cool on wire racks.
Pipe wreath designs onto cooled cookies using royal icing or purchased writing gels.
When set, Cut ribbon into 10-inch lengths and tie each wreath with ribbon bow.


More Sun-Maid Recipes