---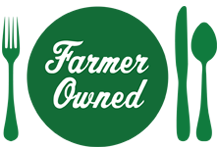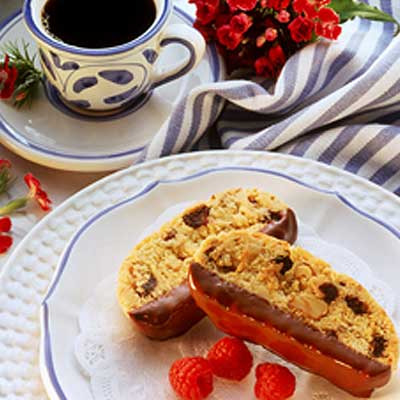 Prep Time


Cook Time
42 min

Ready In


Servings
48
Ingredients
1/2 cup butter or margarine, softened
1 cup granulated sugar
3 large eggs, divided
1 tablespoon anise seeds
2 teaspoons grated lemon zest
2 teaspoons grated orange zest
3 cups all-purpose flour
1/2 teaspoon baking powder
1/4 teaspoon baking soda
1 cup Sun-Maid Natural Raisins
1 cup coarsely chopped almonds
raw cane sugar, optional
Directions
Preheat oven to 350 F. Grease cookie sheet.
Combine butter, sugar and 2 eggs plus 1 egg yolk (reserve remaining egg white) and beat until light and fluffy.
Stir in anise seeds, lemon and orange zest.
Combine flour, baking powder and baking soda. Stir into butter mixture; mix well.
Stir in raisins and almonds.
Divide dough in half. Shape each half into 12 x 2-1/2 x 3/4-inch roll. Place rolls on greased cookie sheet, allowing space in between for spreading. Press tops of rolls to flatten slightly. Lightly beat egg white; brush over rolls. Sprinkle with raw cane sugar, if desired.
Bake in middle and top of oven for 30 minutes or until lightly browned. Remove from oven; cool 15 minutes. Reduce temperature to 325F. Using sharp knife, cut rolls diagonally into 1/2-inch slices.
Place slices, cut side down, on cookie sheet. Return to oven and bake an additional 10 to 12 minutes or until almost dry.
Cool on wire racks.
VARIATION - CHOCOLATE DIPPED BISCOTTI
Heat 1-1/4 cups white or semi-sweet chocolate chips and 1 teaspoon vegetable oil in a microwave-safe bowl on medium power (50%) for about 2 minutes. Stir until chips are melted. Dip cookies halfway up into chocolate. Set on wax paper lined pan until cool, or refrigerate 15 minutes.