---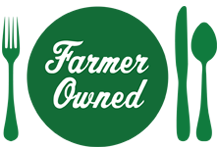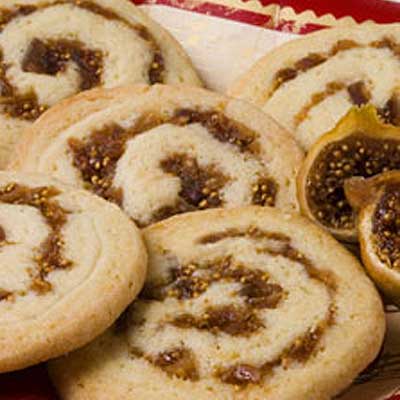 Prep Time
20 min

Cook Time
10 min

Ready In
2 hrs

Servings
36
Ingredients
1 cup butter, softened
1 cup powdered sugar
1/2 cup granulated sugar
1 large egg
2 teaspoons vanilla extract
2-1/4 cups all-purpose flour
1/2 teaspoon baking soda
1-1/2 teaspoons grated lemon zest
1 package (6-ounces) Sun-Maid Calimyrna Figs, stems trimmed
1/4 cup granulated sugar
3/4 teaspoon ground cardamom *
1/4 cup water
Directions
Combine butter, both sugars, egg and vanilla in a large bowl.
Beat with electric mixer until smooth.
Mix in flour, baking soda and lemon zest.
Place dough on an 18-inch long piece of plastic wrap. Pat into a 5x7x1-inch thick rectangle. Wrap and refrigerate 30 minutes or until firm.
Chop figs into approximately 1/4-inch pieces. Mix figs, sugar, cardamom and 1/4 cup water in a small saucepan. Bring to a boil. Cover and simmer over medium heat until water is absorbed, about 5 minutes. Cool.
Roll dough on plastic wrap with a lightly floured rolling pin, to a 10x15x1/4-inch rectangle. Spread fig mixture over dough (layer will be thin), leaving 1 inch along one long edge uncovered. Starting at filled long edge, use plastic to help roll dough into a log. Wrap roll in plastic. Freeze until firm, about 1 hour, or up to 2 months well-wrapped.
Preheat oven to 350ºF.
Cut roll into 1/4-inch thick slices. Place on parchment lined or lightly greased baking sheet. Bake 10-12 minutes until edges are lightly browned. Cool on pan 2 minutes. Transfer cookies to wire rack to cool completely. Store in airtight container up to 2 weeks.
* Note: Cardamom has a flowery sweetness a little like ginger and is a favorite spice in Scandinavian and Indian recipes. If you don't have cardamom substitute about half as much ground ginger for this recipe.


More Sun-Maid Recipes