---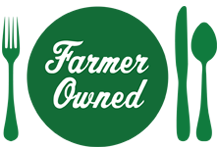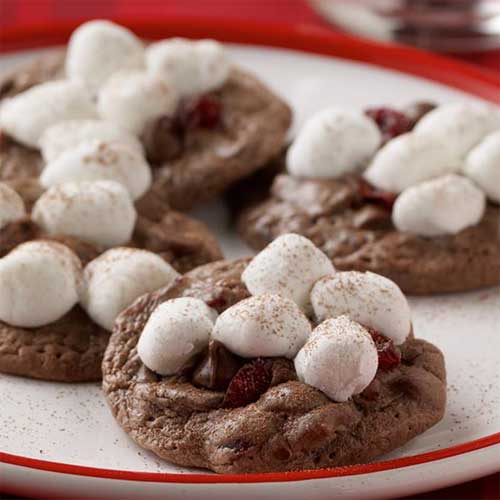 Prep Time
20 min

Cook Time
13 min

Ready In


Servings

Ingredients
1 11.5-ounce package milk chocolate chips, divided
1/2 cup brown sugar
1/4 cup butter, softened
2 eggs
1 teaspoon vanilla extract
3/4 cup flour
1/4 teaspoon baking powder
1 5-ounce package Ocean Spray® Craisins® Cherry Juice Infused Dried Cranberries
2 cups miniature marshmallows
Directions
Preheat oven to 350º F.
Line large cookie sheet with parchment paper or spray with cooking spray.
Pour 3/4 cup chocolate chips into a large, uncovered microwave-safe bowl. Set remaining chocolate chips aside. Microwave chocolate chips for 1 ½ to 2 minutes. Stir until chocolate is smooth.
Add brown sugar, butter, eggs, and vanilla. Using an electric mixer, beat at medium high speed, scraping bowl often, until mixture is creamy and lighter in color (1 minute).
Add flour, baking powder, and salt. Continue beating, scraping bowl often, until well mixed (1 minute).
Stir in Craisins® and remaining chocolate chips.
Drop by 1-1/2 tablespoonfuls onto prepared cookie sheet.
Bake for 8 minutes. Remove cookie sheet from oven and top each cookie with 4 or 5 miniature marshmallows. Cool completely on wire racks.
Return cookie sheet to oven and continue baking until cookies and marshmallows are slightly puffed (2 to 3 minutes).
Cool cookies on parchment paper 5 minutes. Remove cookies from cookie sheet; finish cooling on wire rack. Store in covered container.

More Ocean Spray Recipes