---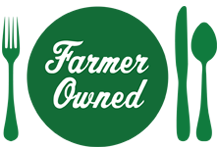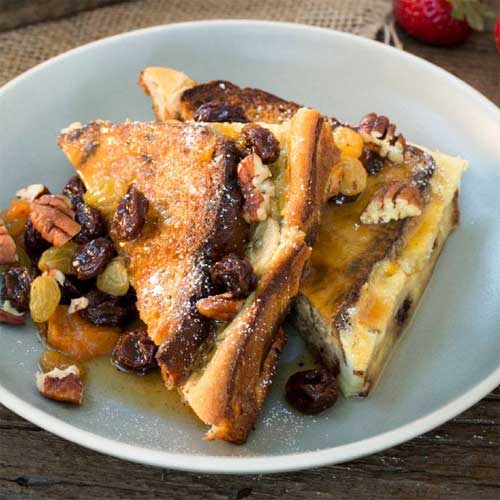 Banana French Toast
Presented by:

Prep Time
20 min

Cook Time
40 min

Ready In
60 min

Servings
4
Ingredients
8 slices Sun-Maid Raisin Bread
2 medium bananas cut in 1/4-inch slices
1 cup milk
4 ounces softened cream cheese
3 eggs
1/3 cup sugar
3 tablespoons all-purpose flour
2 teaspoons vanilla extract
Powdered sugar (optional)
Directions
Heat oven to 350° F.
Place four slices of raisin bread in a single layer in a buttered 9-inch square baking dish. Top with bananas and four slices of raisin bread.

Blend milk, cream cheese, eggs, sugar, flour and vanilla in a blender or food processor until smooth. Pour over raisin bread.

Let stand 5 minutes or refrigerate overnight.

Bake 40 to 45 minutes (50 to 55 minutes if refrigerated) until set and top is toasted. Let stand 10 minutes.

Cut French toast into diagonal halves and remove with spatula. Dust servings with powdered sugar if desired.
---
Reviews