---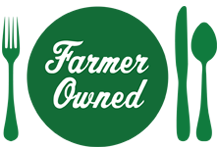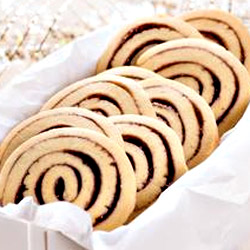 Prep Time
1 hr 15 min

Cook Time
15 min

Ready In
1 hr 30 min

Servings
26
Ingredients
1 cup unsalted butter, room temperature
1 cup icing sugar
1 egg
2 tsp vanilla extract
2 1/2 cups all-purpose flour
1/2 tsp salt
1/4 tsp baking soda
1/3 cup Welch's Concord Grape Jelly
Directions
Beat butter with sugar until fluffy. Beat in egg and vanilla until well combined. Combine flour, salt and baking soda; beat into butter mixture on low speed until just combined. Knead gently and flatten into a rectangular disk.
Freeze for 15 minutes or until firm enough to roll.
On a large sheet of parchment, using a floured rolling pin, roll dough into a large rectangle, about 10 x 14-inches. Spread the jam over the dough, leaving a small border all the way around. Starting at the long end, roll the dough into a snug pinwheel.
Freeze the log for 30 minutes or until firm enough to slice easily.
Preheat the oven to 325°F. Slice into ¼-inch thick cookies. Place cookies, 1-inch apart, on baking sheets with greased parchment paper.
Bake, in batches, for 13 to 15 minutes or until bottoms are pale golden. Cool completely on a rack.
Recipe Tip
For a PB&J pinwheel, mix 1/4 cup icing sugar whisk 2 tbsp smooth peanut butter and 1 tbsp milk; drizzle over cooled cookies and let stand until set.