---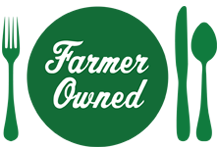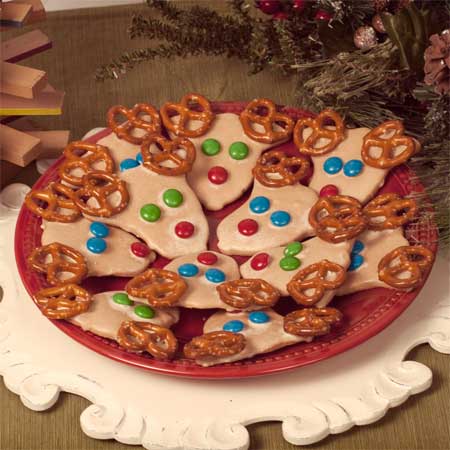 Prep Time


Cook Time
15 min

Ready In


Servings

Ingredients
COOKIE
1/3 cup Sue Bee Honey
1/2 cup butter, softened
1/4 cup sugar
1 1/2 cups flour
1/2 teaspoon baking soda
1/8 teaspoon salt
GLAZE
2 cups powdered sugar
1/2 cup evaporated milk
1/2 tsp vanilla
1 tsp almond flavoring
DECORATING
Colored candies for noze and eyes
Mini-pretzels for antlers
Directions
COOKIE
Preheat oven to 300 F. Line baking sheets with parchment paper.
In a mixing bowl combine flour, soda and salt.
Cream together the butter and sugar. Add the honey and cream well. Slowly add the flour mixture and mix until just incorporated. Finish by hand if needed. Do not overmix the dough.
Roll out dough on floured surface. Use a "bell" shaped cookie cutter (upside down) to cut out reindeer shapes.
Place cut-outs on baking sheet. Place sheet in fridge and chill for 10 minutes.
Once chilled, place in oven and bake 12-15 minutes or until golden.
Allow to cool on baking sheet for 5 minutes before transferring to rack to cool completely.
REINDEER GLAZE
Mix together ingredients until desired consistency is reached.
HOW TO DECORATE
After cookies have cooled, dip face of cookie into glaze and place on a drying rack.
Position pretzels as antlers and add candy for eyes and nose.
Let glaze dry and harden, giving the surface of the cookie a slight sheen.
Once dry, the candy and pretzel decorations will stay in place.