---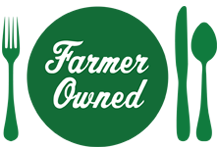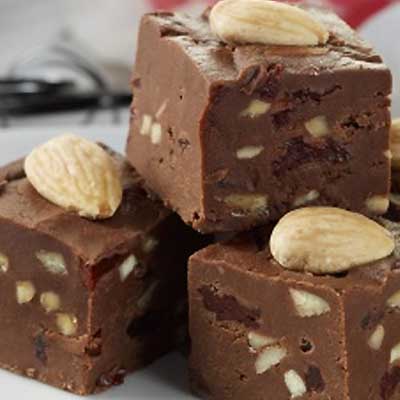 Prep Time
30 min

Cook Time


Ready In
2 hrs

Servings
36 pieces
Ingredients
2 cups sugar
1 can (5 ounces) evaporated milk
1/2 cup butter
1 package (12 ounces) semisweet chocolate chips
1 jar (7 ounces) marshmallow crème
1 tsp. vanilla
1 cup Blue Diamond Oven Roasted Dark Chocolate Almonds, chopped
3/4 cup dried Bing cherries, chopped
2/3 cup Blue Diamond Oven Roasted Dark Chocolate Almonds, for garnish
Directions
Butter 9-inch square baking pan; set aside.
In 3-quart saucepan over medium-high heat, stir sugar, milk and butter until butter melts and mixture comes to a full boil. Continue to cook 5 minutes, stirring constantly.
Remove from heat; gradually mix in chocolate chips until melted, then mix in marshmallow crème until melted and thoroughly blended. Add vanilla, slivered almonds and cherries and distribute evenly. With rubber spatula, scrape into buttered pan and smooth the top.
Decorate with whole almonds, spacing apart and pressing in lightly, so that fudge can be cut into squares between almonds. Allow to set in cool place. (This will take 2 to 3 hours.)
Cut fudge into squares or store refrigerated up to 1 week. Bring to room temperature before serving.