---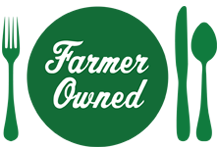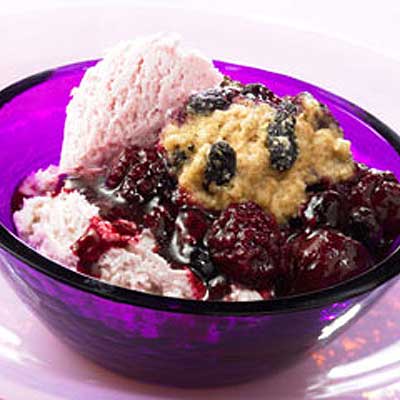 Prep Time


Cook Time
12 min

Ready In


Servings
8
Ingredients
2 (12-ounce) packages frozen mixed berries
1/2 cup sugar
1 tablespoon cornstarch
1/3 cup plus 3/4 cup Sun-Maid Natural Raisins, divided
3/4 cup whole wheat flour
1/4 cup all-purpose flour
2 tablespoons plus 2 teaspoons sugar, divided
1-1/2 teaspoons baking powder
1/4 teaspoon salt
1/3 cup fat-free vanilla yogurt
2 tablespoons butter, melted
1 egg, beaten
fat-free vanilla frozen yogurt, if desired
Directions
Preheat oven to 400ºF. Spray 11x7-inch glass baking dish with cooking spray.
Pour berries into dish. Stir in 1/2 cup sugar and cornstarch. Cover with waxed paper.
Microwave on high 10 to 12 minutes, stirring twice and rotating dish, until fruit is hot and beginning to thicken. Stir in 1/3 cup raisins.
Combine flours, 2 tablespoons sugar, baking powder and salt in small bowl. Stir in 3/4 cup raisins.
Combine yogurt, melted butter and egg. Add to flour mixture. Stir just until moistened.
Drop biscuit dough by small spoonfuls over hot fruit. Sprinkle with 2 teaspoons sugar.
Bake 12 to 14 minutes or until biscuits are golden brown and thoroughly cooked. Cool slightly.
Serve with frozen yogurt, if desired.