---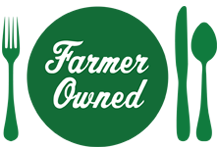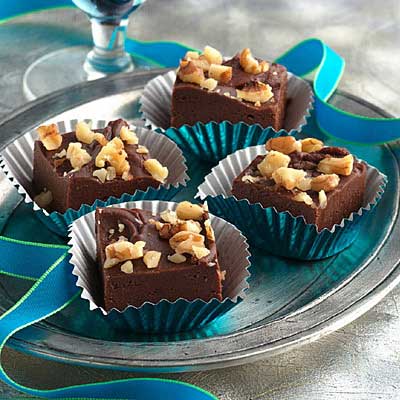 Prep Time
15 min

Cook Time


Ready In
2 hrs 25 min

Servings
36
Ingredients
1/2 cup Land O Lakes® Butter
1/3 cup whipping cream or Land O Lakes® Half & Half
1 1/2 cups real semi-sweet chocolate chips
1 tablespoon instant espresso coffee powder*
1 tablespoon vanilla
3 cups powdered sugar
1/4 cup chopped walnuts or black walnuts
Directions
Line 8- or 9-inch square pan with aluminum foil, extending foil over edges. Butter foil.
Melt butter in heavy 4-quart saucepan over medium-low heat. Add whipping cream, chocolate chips and espresso powder. Continue cooking 5-7 minutes until chocolate chips are melted.
Remove from heat; stir in vanilla. Add powdered sugar. Beat with a hand mixer at medium speed until well mixed.
Spread fudge into prepared pan. Sprinkle with chopped walnuts; gently press nuts into fudge.
Cover; refrigerate at least 2 hours until firm. Lift fudge from pan with foil ends; cut into squares. Store refrigerated in container with tight-fitting lid.
*Substitute 2 to 3 teaspoons instant coffee granules or 2 1/2 tablespoons instant cappuccino drink mix. Dissolve in whipping cream before adding to saucepan.
Microwave Directions: Combine butter, cream, chocolate chips and espresso powder in large microwave-safe bowl. Microwave 2-2 1/2 minutes, stirring once, until butter and chocolate chips are melted. Stir in powdered sugar and vanilla. Continue as directed above.
More Land O' Lakes Recipes