---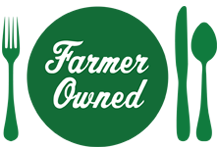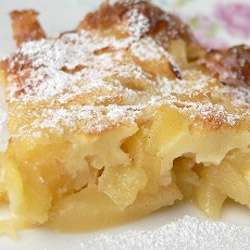 Prep Time
10 min

Cook Time
20 min

Ready In
30 min

Servings
6-8
Ingredients
6 eggs
1 1/2 cup Darigold Milk
1 cup all-purpose flour
3 tablespoons sugar
1 teaspoon vanilla extract
1/2 teaspoon salt
1/4 teaspoon cinnamon
1/2 cup Darigold Butter
2 apples, peeled and thinly sliced
2 to 3 tablespoons brown sugar
Directions
Preheat oven to 425°F.
In a blender or large bowl, mix eggs, milk, flour, sugar, vanilla, salt and cinnamon until blended. If using a mixer, batter will remain slightly lumpy.
Melt butter in a 12-inch fluted porcelain quiche dish or a 13" x 9" baking dish in oven. Add apple slices to baking dish. Return to oven until butter sizzles.Do not let brown.
Remove dish from oven and immediately pour batter over apples. Sprinkle with brown sugar.
Bake in middle of oven 20 minutes or until puffed and brown. Serve immediately.
---
Reviews