---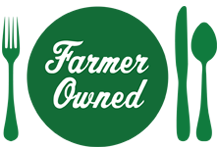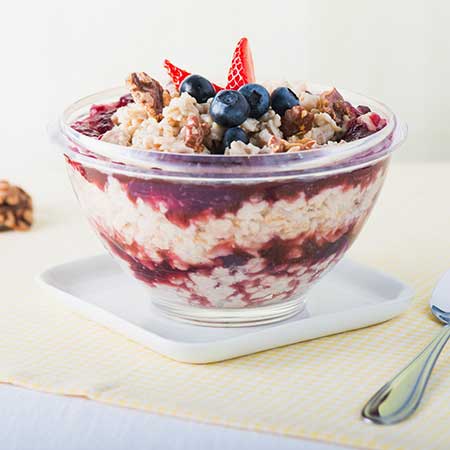 Prep Time
5 min

Cook Time
10 min

Ready In
15 min

Servings
4
Ingredients
3 cups skim milk
1/2 tsp cinnamon
1/4 tsp nutmeg
2 cups old fashioned rolled oats
1/3 cup Welch's Reduced Sugar Concord Grape Jelly
2 tbsp toasted walnut pieces
1/2 cup blueberries
1/4 cup sliced strawberries
Directions
Bring milk to a gentle boil in a medium saucepan over medium-high heat.
Add the oats, cinnamon, and nutmeg and reduce the heat to medium. Cook covered for 5 minutes, or until most of liquid is absorbed, stir occasionally.
Remove oatmeal from the heat. Divide between bowls.
Add a dollop of Welch's Reduced Sugar Concord Grape Jelly into each bowl and swirl with a spoon.
Top with toasted walnuts, blueberries and strawberries. Serve immediately.