---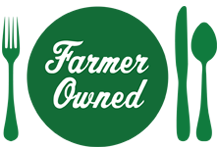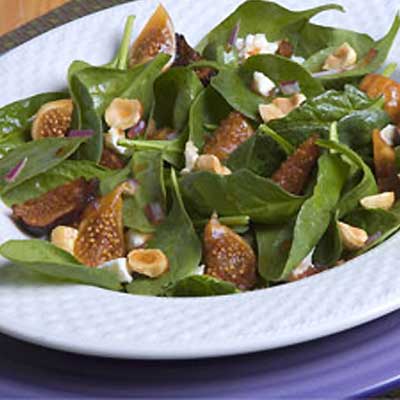 Prep Time
10 min

Cook Time


Ready In
10 min

Servings
4
Ingredients
1 tablespoon finely chopped red onion
1-1/2 tablespoons olive oil
1/2 cup (about 10) Sun-Maid Calimyrna Figs or Mission Figs, stemmed and quartered
2 tablespoons packed brown sugar
2 tablespoons sherry or cider vinegar
8 cups (6-ounces) baby spinach leaves, rinsed and dried
1/4 cup crumbled feta cheese
1/4 cup toasted, chopped hazelnuts
Cracked black pepper
Directions
In a medium skillet or saucepan over medium heat, saute onion in olive oil for 2 minutes or until softened.
Stir in figs, brown sugar and sherry or vinegar. Simmer 30 seconds, stirring until figs are coated.
In a large bowl, toss spinach and warm fig dressing.
Serve immediately sprinkled with feta and nuts.
Season with with black pepper to taste.