---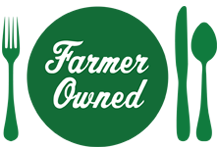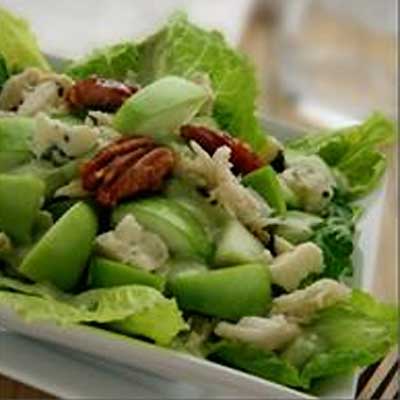 Prep Time


Cook Time


Ready In


Servings
4
Ingredients
6 cups green apple chunks (approximately 6 medium Granny Smith apples)
1 clove garlic
3 tablespoons anchovy paste
3 tablespoons fresh chives, chopped
1 tablespoon lemon juice
3 tablespoons red wine vinegar
1/2 cup sour cream
1 cup mayonnaise
1/3 cup fresh parsley
1/4 teaspoon salt
1/8 teaspoon pepper
1 pound lump crabmeat
4 Romaine lettuce hearts, washed & shredded
2 cups pecan halves
1/4 cup sugar
1 cup crumbled Gorgonzola cheese
Directions
In large skillet over medium heat combine pecans & sugar. Stir continuously until sugar has melted and covers pecans. Remove from heat.Sp read on foil or baking sheet to cool.
In blender, combine garlic, anchovy paste, chives, lemon juice, sour cream, mayonnaise, parsley, salt & pepper. Puree on high until dressing has a smooth consistency.
Arrange a bed of romaine lettuce on 4 dinner sized plates. Drizzle greens with dressing. Top each salad with crabmeat, apple chunks, & gorgonzola cheese.
Keep chilled until serving.

More Tree Top Recipes