---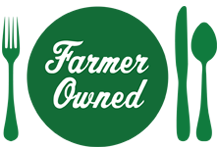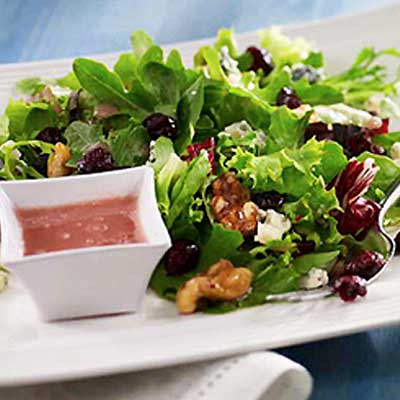 Prep Time
10 min

Cook Time
5 min

Ready In
25 min

Servings
6
Ingredients
SALAD
1/2 cup walnut pieces or halves
1/4 cup sugar
1 tablespoon water
1 5 to 6-ounce bag baby salad greens or spring greens
1 cup crumbled blue cheese
3/4 cup Ocean Spray® Craisins® Blueberry Juice Infused Dried Cranberries
DRESSING
2 tablespoons Ocean Spray® Blueberry Juice Cocktail
2 tablespoons sugar
2 tablespoons raspberry vinegar or red wine vinegar
1 teaspoon Dijon mustard
1/8 teaspoon salt
1/4 cup vegetable oil
Directions
SALAD
Combine walnuts, sugar and water in 1-quart saucepan. Cook over medium-low heat, stirring constantly, until sugar melts and coats walnuts.
Spread walnuts on waxed paper lightly sprayed with cooking spray; cool.
Combine greens, cheese, sweetened dried cranberries and walnuts in large bowl.
DRESSING
Whisk together all Dressing ingredients except oil in small bowl. Gradually whisk in oil until slightly thickened. Pour dressing over salad; toss to coat.
More Ocean Spray Recipes