---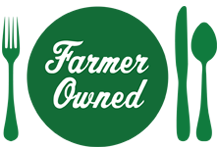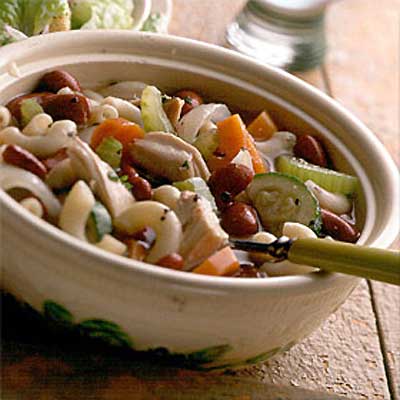 Prep Time
20 min

Cook Time


Ready In
1 hr 20 min

Servings
6
Ingredients
STOCK
6 cups water
2 ribs (1 cup) celery, sliced 1/4-inch
2 medium (1 cup) carrots, sliced 1/4-inch
1 medium onion, cut into eighths
1 (3 to 4-pound) frying chicken, cut-up
1 tablespoon dried basil leaves
1 tablespoon finely chopped fresh garlic
1 1/2 teaspoons salt
1/2 teaspoon pepper
1 bay leaf
MACARONI AND VEGETABLES
3 1/2 ounces (1 cup) uncooked dried elbow macaroni
1 medium (1 cup) zucchini, sliced 1/4-inch
1 (15 1/2-ounce) can red kidney beans, rinsed, drained
1 teaspoon dried basil leaves
1 tablespoon chopped fresh parsley
Directions
Combine all stock ingredients in 4-quart saucepan.
Cover; cook over medium heat until chicken is fork tender (45 to 60 minutes). Remove chicken; set aside. Skim off fat; continue cooking until stock comes to a full boil (8 to 10 minutes).
Meanwhile, remove chicken from bone. Add chicken, uncooked macaroni and all remaining vegetables ingredients to broth. Cook over medium-high heat until macaroni is tender (7 to 10 minutes). Remove bay leaf.
Recipe Tip
Prepare stock the day before so chicken is cool enough to easily remove from bone.
More Land O' Lakes Recipes