---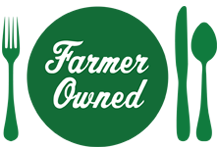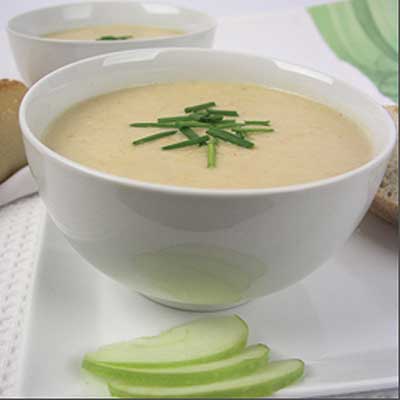 Prep Time
10 min

Cook Time
40 min

Ready In
50 min

Servings

Ingredients
2 cups green apples, diced (approximately 2 medium Granny Smith apples)
1/2 cup Tree Top Frozen Apple Juice Concentrate, thawed
2 cups diced potatoes
2 cups diced parsnips
3 shallots, finely chopped (about 1/4 cup)
1/2 cup leeks (white & pale green part only), washed, trimmed, halved lengthwise, and finely chopped
2 tablespoons chopped fresh parsley leaves
1/4 cup unsalted butter
2 to 2 1/2 cups chicken broth
1 cup heavy cream
Salt and pepper to taste
Directions
In a heavy kettle, cook potatoes, parsnips, apple dices, shallots, leeks, and parsley in butter over moderate heat, stirring until leeks are softened, about 12 minutes.
Add broth, cover kettle and simmer for 20 minutes, or until vegetables are very soft.
Pour mixture (in batches if necessary) into blender and purée.
Transfer puréed mixture into large saucepan and stir in apple juice concentrate, cream, and salt and pepper to taste.
Cook over moderately high heat, stirring occasionally, until heated through.


More Tree Top Recipes