---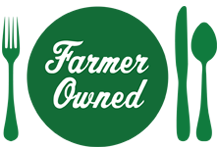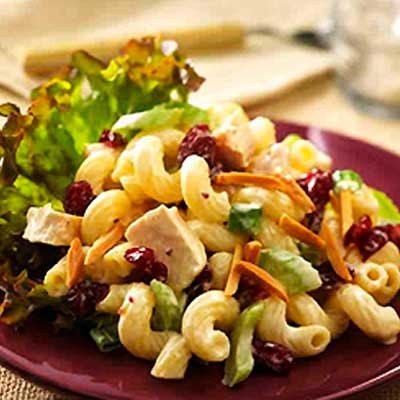 Prep Time
10 min

Cook Time
10 min

Ready In
20 min

Servings
4 to 6
Ingredients
SALAD
8 ounces cavatappi pasta (3 cups)
2 cups diced cooked chicken
1 cup Ocean Spray® Craisins® Pomegranate Juice Infused Dried Cranberries
1/2 cup sliced celery
1/4 cup sliced green onions
1/4 cup slivered almonds
DRESSING
1 cup plain yogurt
1/4 cup regular or light mayonnaise
1/4 cup Ocean Spray® Ruby Red Grapefruit Juice Drink
1 teaspoon salt
1/2 teaspoon curry powder
Directions
SALAD
Cook pasta according to package directions; drain. Rinse under cold running water to cool.
Combine pasta, chicken, sweetened dried cranberries, celery and onions in large bowl.
DRESSING
Whisk together yogurt, mayonnaise and grapefruit drink in small bowl. Stir in salt and curry powder. Pour dressing over pasta mixture; toss to coat. Sprinkle with almonds just before serving.
More Ocean Spray Recipes