---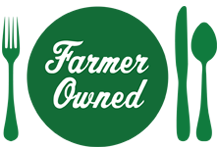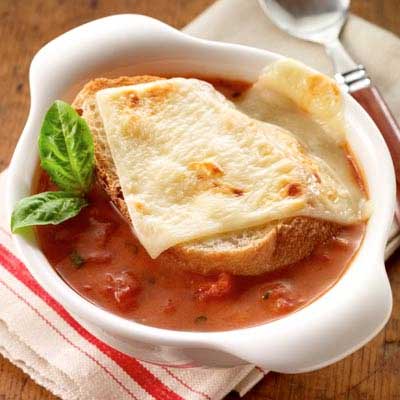 Prep Time
25 min

Cook Time


Ready In
25 min

Servings
8
Ingredients
8 (1 1/2-inch thick) slices French bread
2 (14-ounce) cans chicken broth
1 (28-ounce) can diced tomatoes
1 (24- to 26-ounce) jar tomato basil pasta sauce
1/2 teaspoon salt
1/2 teaspoon sugar
1/2 cup Land O Lakes® Half & Half
2 tablespoons chopped fresh basil leaves
8 (3/4-ounce) slices Land O Lakes® Deli 4 Cheese Italian Blend
Directions
Heat broiler. Place baguette slices onto ungreased baking sheet. Broil 4-6 inches from heat, turning once, 2-4 minutes or until lightly browned; set aside.
Combine chicken broth, tomatoes, pasta sauce, salt and sugar in 4-quart saucepan. Cook over high heat, stirring occasionally, until mixture comes to a boil.
Reduce heat to low. Add half & half and basil. Cook until heated through. (Do not boil.)
Ladle soup into oven-proof bowls. Top each bowl with 1 slice toasted baguette and 1 slice cheese. Broil, 4-6 inches from heat, 1-2 minutes or until cheese is melted and golden brown. Serve immediately.
More Land O' Lakes Recipes