---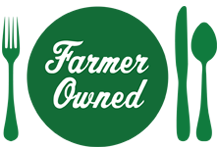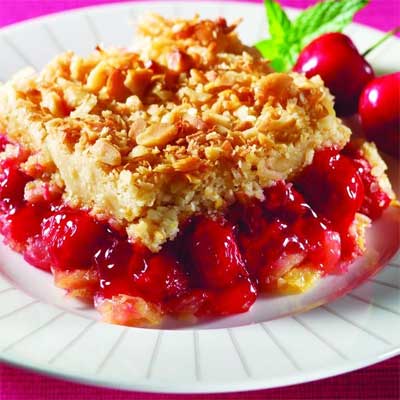 Prep Time


Cook Time
1 hr

Ready In


Servings
12
Ingredients
1 20-ounce can crushed pineapple in juice (do not strain)
1 21-ounce can LUCKY LEAF Regular or Premium Cherry Pie Filling
1 18.25-ounce package yellow cake mix
1 cup butter or margarine, melted
1 7-ounce bag coconut, shredded
1 cup macadamia nuts, chopped
Directions
Preheat over to 350 degrees
Lightly grease a 9x13-inch baking pan. In the prepared baking pan, layer undrained crushed pineapple, then Lucky Leaf Cherry Pie Filling. Sprinkle dry cake mix over the top, smoothing evenly and covering the top.
Pour the melted butter or margarine over the top, covering evenly. Top with the coconut and nuts.
Bake for 50 to 60 minutes or until brown on top and bubbly.
Let cool 30 minutes. Serve warm or cooled.